Adventure Sports activity booking Tarkarli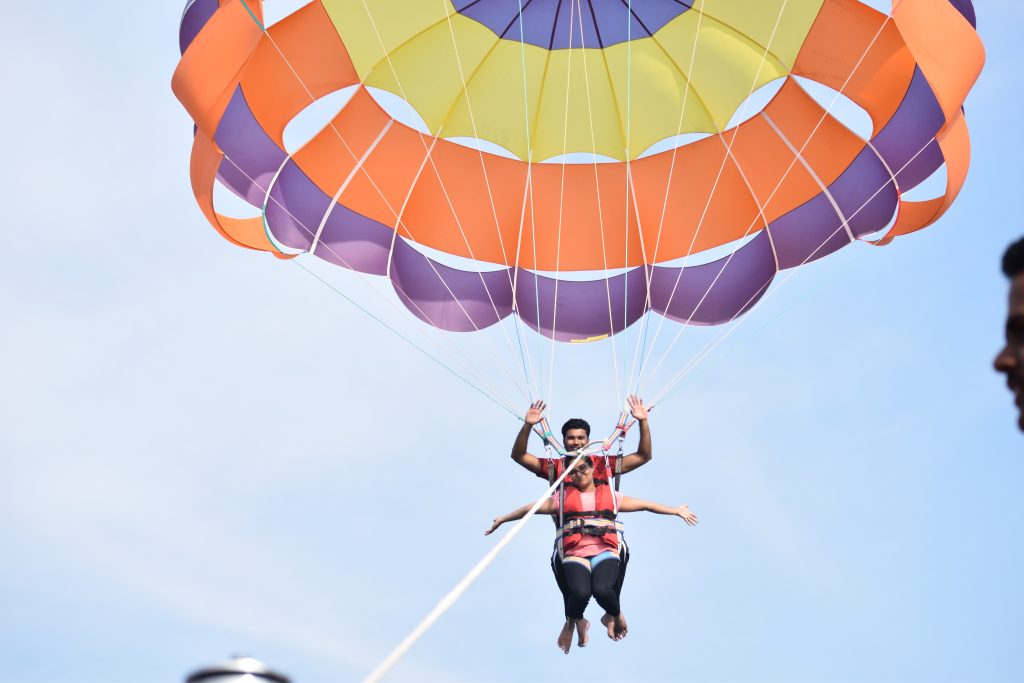 Adventure Sports
If you are an adventure sports lover and looking for sports that will give you adrenaline rush, Tarkarli is the place for you!
Despite of being a calm and serene place, to many people's surprise Blue Sea Beach resort offers great range of Adventure sports in Tarkarli.
Parasailing in Tarkarli
Parasailing on an open sea waters is newly introduced sport in Tarkarli which has gained a lot of popularity within a short period of time.
A team of professionals handle parasailing operations with the help of high-power boats and safety tools.
Fishing
Fishing might not come to your mind when you think of sports, but we highly recommend you to try your hand at fishing.
The entire experience of fishing has been very interesting for many who have been at Blue Sea Beach Resort over the years.
All the required equipment are arranged by Blue Sea Beach Resort.
Snorkeling & SCUBA Diving
Tarkarli has various sites ideal for Snorkeling and SCUBA diving which makes Tarkarli a hub of many water sports activity.
Various water rides are part of packages offered at Blue Sea Beach Resort.