Seafood Restaurant in Tarkarli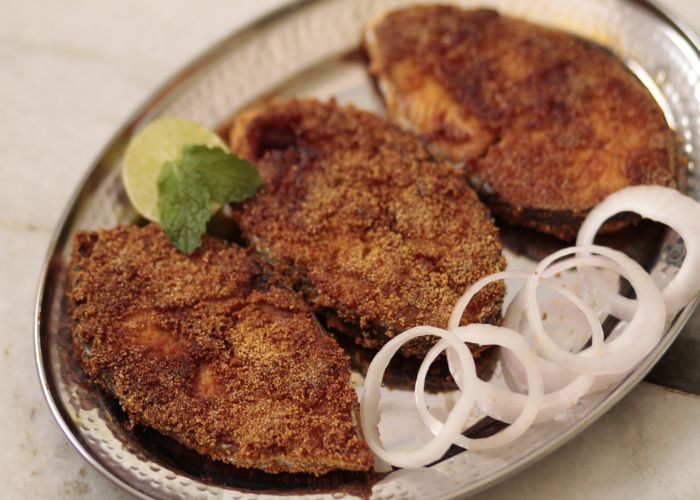 What Blue Sea Beach Homes has to offer –
Sea-food restaurant in Blue Sea Beach Resort focuses on giving an Authentic yet fun dining experience serving Maharashtrian Food vegetarian as well as non vegetarian food including Sea-food delicacies.
Authentic Maharashtrian Food –
The dishes that are served at the Sea-food restaurant in Blue Sea Beach Homes reflects the authenticity of Maharashtrian Coastal food. Restaurant serves a variety of Veg and Non Veg Thalis, Surmai Thali & Prawns Thali to name a few.
Restaurant serves breakfast, lunch and dinner which primarily includes local Maharashtrian delicacies. Restaurant offers local dishes like Amboli, Ghavne, Poha in their menu which is one of the USPs of this Restaurant in Blue Sea Beach Resort.
Sourced from Locals –
At Blue Sea Beach we want our customers to just rejuvenate and experience the culinary that is brought to them by Locals from Tarkarli and surrounding villages. A variety of delicacies created at Blue Sea Beach Homes use local produce and contains local spices which delights the palate of our customer.
Ambiance that brings you closer to nature –
Our sumptuous Maharashtrian delicacies are accompanied by the ambiance which brings you closer to the culture of the Coastal regions in Maharashtra.